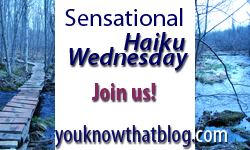 There's an old addage
That when I'm an old woman
I will wear purple.
Aging into old
My chin and neck are one
Purple days are here.
Old does not mean dead.
Older than I meant to be
At this time in life.
My mirror image
Says that aging's happening
Mom's face I see.
Slowing down, not me.
Catch me if you can, my friend.
Life is there to live.